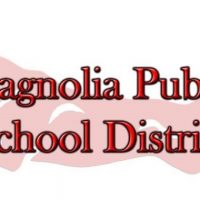 Beginning Friday, October 9, 2020, students in grades K-12 will pivot to a Remote Learning Day. Remote Learning Friday will continue through December 18, 2020.  The purpose of Remote Learning Friday is to allow teachers time to work specifically with virtual students and to plan and prepare lessons for virtual and on-site students. This will benefit all students because it will improve the quality of instruction for both options.
The District realizes this could cause an inconvenience for parents; therefore, students have the option to attend in person.  However, buses will not run morning or evening routes.  Breakfast and lunch will be served on each campus for students in attendance and for those who just come on campus for meals.
Walker Pre-K will remain open on its regular schedule.  As a reminder, buses will not run; therefore, parents will need to bring students to Walker Pre-K in the morning and pick them up in the afternoon.
For Remote Learning Plans for each school, please visit www.magnoliaschools.net.  We appreciate your understanding and patience.
Scott Nipper
Special Programs Coordinator
Magnolia Public Schools