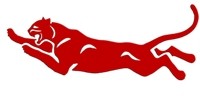 The Magnolia Panthers beat Camden Fairview 53-34 Tuesday night at Panther Arena. Top scorer for Magnolia was Derrian Ford with 21 points. Colby Garland finished with 12. The Panthers are now 9 and 0 in conference, 18 and 0 overall. The Cardinals dropped to 3 and 6, and 7 and 15.
The Magnolia Lady Panthers were 62-37 winners over the Camden Fairview Lady Cardinals. Jadda Purifoy led Magnolia with 17 points. Kiara Frazier scored 13. Keshunti Brantley and Kelly Lamkin added 9 and 8 points respectively. The Lady Panthers improved to 6 and 3 in conference action, 12 and 6 overall. The Lady Cardinals fell to 3 and 6, and 10 and 12.
Magnolia's final home games of the season are Friday and next Tuesday.
You can hear all the Panther and Lady Panther games on Magnolia's Country 99.1, also streamed online at MagnoliaRadio.com and on the Magnolia Radio app.