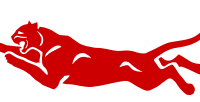 Magnolia defeated Crossett soundly in the girls' and boys' basketball games Tuesday night in Crossett.
In the girls' game, Magnolia scored the first 9 points and never trailed. They built their lead to 24 points late in the fourth quarter and emerged with a 48 to 35 win. Kelcy Lamkin was top scorer for Magnolia with 13 points. Kiara Frazier added 10 points. The Lady Panthers improved to 4 and 3 in conference play, 10 and 6 overall. The Lady Eagles fell to 4 and 4, and 12 and 9.
The Panthers also took control early and never trailed in the boys' game. Magnolia outscored Crossett 21-4 in the first quarter and went on to win the game 72 to 39. Derrien Ford and Colby Garland led Magnolia with 21 points apiece. Devonte Walker scored 11. The Panthers are now 7 and 0 in the conference, 16 and 0 for the year. The Eagles dropped to 2 and 6, and 6 and 12.
Magnolia travels to Monticello Friday. You can hear both games live on Magnolia's Country 99.1, online at MagnoliaRadio.com and on the Magnolia Radio app.