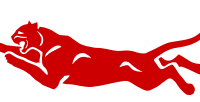 Warren slowed the pace and kept it close, but the Magnolia Panthers emerged victorious 24-16 over the Lumberjacks Tuesday night at Panther Arena. Warren scored just 3 points in the second half. Derrian Ford scored 14 to lead Magnolia. Colby Garland added 6. The Panthers are 6 and 0 in conference games, 15 and 0 for the season. Warren drops to 4 and 2, and 10 and 6.
In the girls' game, the Magnolia Lady Panthers suffered a 47-43 setback to Warren. Early turnovers got Magnolia in a hole, but they battled back, and did it again late, but came up just a little short. Keshunti Brantley led Magnolia with 14 points. Kiara Frazier scored 10, and Jadda Purifoy added 8. The Lady Panthers fell to 3 & 3 in conference play, 9 & 6 overall. The Lady Jacks improved to 5 & 1, and 9 & 7.
Magnolia has an open date Friday. They travel to Crossett next Tuesday.
Hear the games on Magnolia's Country 99.1.