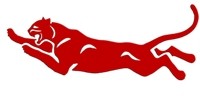 Neither game was close Tuesday night at Panther Arena as Magnolia whipped Monticello in girls and boys action.
In the girls' game, Kiara Frazier and Ti'alone Banks each scored 10 and the Lady Panthers won 73-18. They are now 1-1 in conference action, 7-4 overall.
In the boys' game, Magnolia was an 87-55 winner. Colby Garland and Derrian Ford led the Panthers with 22 points each. Braelyn Beasley added 19. The Panthers are now 2-0 in conference games, 11-0 for the season.
Magnolia travels to Star City Friday. You can hear the games live on Magnolia's Country 99.1, online at MagnoliaRadio.com, and on the Magnolia Radio app.