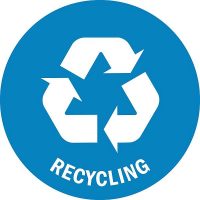 RECYCLING COLLECTIONS RESUME SEPTEMBER 3RD IN COLUMBIA COUNTY.
Abilities Unlimited has announced that recycling collection will resume in Columbia County on Tuesday, September 3rd. Please only put recyclable items in the blue recycle bins. The list of items that can be put in the recycling bin are in a picture attached to this post. A list of items not recyclable is also attached.
If you need a blue recycling bin, call the Columbia County Landfill at 235-3785.
Please read the information below from Abilities Unlimited.