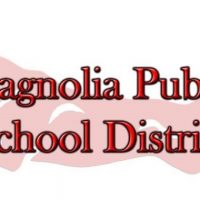 The Magnolia School District will welcome students back for the first day of school on Monday, August 19.  All schools will run on regular schedules and lunches will be provided at each campus.  Leading up to the first day of school, district faculty and staff will be involved in several days of professional development and other campus activities.   On Monday, August 12, district teachers and administrators will be welcomed back by Superintendent, John Ward.  The group will meet at the Donald W. Reynolds Center on the campus of Southern Arkansas University.  During the day, the staff will hear from authorities speaking on many local, state, and national educational issues.
The keynote speaker for the day will be Dr. Mike Schmoker, a former administrator, English teacher and football coach. Dr. Schmoker has written several bestselling books and dozens of articles for educational journals, newspapers and TIME magazine. His most recent bestseller is the expanded 2018 edition of FOCUS: Elevating the Essentials to Radically Improve Student Learning (ASCD, 2018). His previous bestsellers include Leading with FOCUS (ASCD 2016) and Results NOW (ASCD 2006).
Dr. Schmoker is the recipient of the Distinguished Service Award by the National Association of Secondary School Principals for his publications and presentations. In a 2018 Education Week survey of national school leaders, he was ranked among the best sources of "practical advice, wisdom and insight" on effective school improvement.
Some of the other topics that will be presented during the week are:
A New Focus: Securing the "W" in Education #educate MAGNOLIA – presented by Larry Dunn, Magnolia Director of Performing Arts
Transforming Student Achievement Through a District-Wide Approach to Common Instructional Knowledge, Language and Tools – presented by Dr. Donyall Dickey, Chief Executive Officer of Educational Epiphany
Emotional Poverty – presented by Jim Littlejohn, Consultant at aha! Process, Inc.
On Friday, August 16, the district will sponsor a Meet the Teacher Visitation Day from 9:00 am – 12:00 noon.  Teachers and staff members from each campus will be available and all parents are encouraged to visit each of their child's teachers and establish a positive working relationship for the academic year.
From:  Scott Nipper
Special Programs Coordinator
Magnolia Public Schools