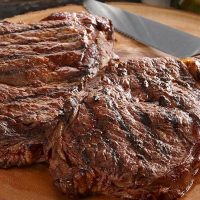 WORLD CHAMPIONSHIP STEAK COOK-OFF WINNERS
– Delta Waterfowl Backwater Chapter won the award for the best steak at Saturday's 30th-annual World Championship Steak Cook-off at the 31st-annual Magnolia Blossom Festival. They received the Governor's Cup and $4,000 cash.
– The Appetizer Challenge was won by Phillip the Grill.
– The Parade Category winner was Peoples Bank's Hometown Grillers.
– The Showmanship Award went to Albemarle.
– The Buddy Franks Rig Construction Award went to Bank OZK's Grand Grub Grillers.