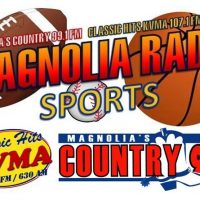 Due to the SAU Muleriders playing in the Great American Conference Basketball Tournament, and the Magnolia Panthers playing in the Championship Game of the 4A State Basketball Tournament, there will be no broadcast of SAU baseball on Friday, March 8th and Saturday, March 9th.
The Muleriders' first game in the GAC Tournament in Bartlesville, Oklahoma is scheduled to tip off at 5:45 p.m. Friday; their opponent is Henderson State.
The Panthers face Little Rock Mills at 5:15 p.m. Saturday in Bank OZK Arena in Hot Springs.
Good luck to the Panthers and Muleriders!