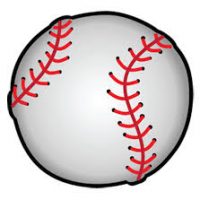 Click here to download a pdf version of our baseball broadcast schedule:
KVMA-KVMZ-BASEBALL-BROADCAST-SCHEDULE-2019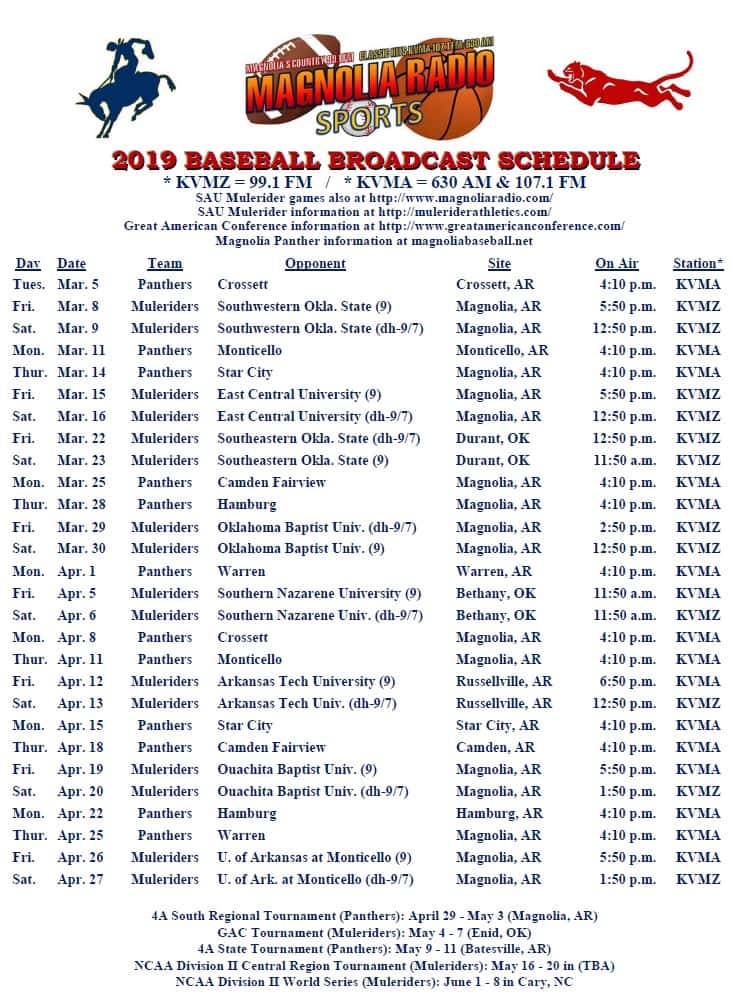 Please support our sponsors. We couldn't broadcast these games without our sponsors, so please thank them and support them. Here is a list of those wonderful sponsors:
BancorpSouth;
Bo Moses Trucking;
Columbia County Ambulance Service;
David H. Cole Family Dentistry;
Dr. Ked Davis & Dr. James Chambliss;
Edward Jones reps Mark Woods, Laura Crowell, Steve Hardy & Ethan Young;
Farm Bureau Insurance;
Farmers Bank & Trust Co.;
Greg Rich & Associates;
Healthquest Therapy;
Jennifer's;
Laney's Collision Center;
Magnolia Cleaners;
Magnolia Coca-Cola/Dr. Pepper Bottling Co.;
Magnolia Regional Medical Center;
McDonald's;
Peoples Bank;
Prince Pharmacy;
Shelter Insurance agent Gary Don Farrar;
Southern Arkansas University;
Southern Medical Group & Premier Urgent Care;
Spittler Tire & Auto;
Subway in the University Plaza Shopping Center;
United Insurance;
Wentworth Place;
Wilson-Bearden Pharmacy.
Thank you sponsors; we couldn't do it without you!