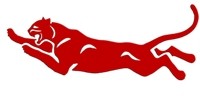 The Magnolia High School basketball teams went on the road Tuesday to Camden Fairview, and they both came home victorious.
The Lady Panthers upset the first-place Lady Cardinals 43-37. Kiara Frazier led Magnolia in scoring with 14 points. Kayleigh Sneed added 12 points. The Lady Panthers improved to 5 and 4 in the 4A Region 8 conference, 11 and 9 overall. The Lady Cardinals fell to 7 and 2, and 18 and 5.
In the boys' game, the Panthers kept a hold on first place with a 72-59 win over the Cardinals. Magnolia's Darrien Ford led all scorers with 33 points. Markeveon Strickland and Kadyn Roach added 11 and 10 points respectively. The Panthers are now 8 and 1 in conference action, 15 and 4 for the season. The Cardinals fell to 6 and 3, and 10 and 10.
Magnolia travels to Star City Friday. You can hear both games live on Magnolia's Country 99.1, online at MagnoliaRadio.com, and on the Magnolia Radio app.