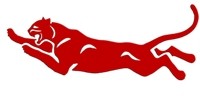 Magnolia High School and Camden Fairview squared off in basketball action Tuesday at Panther Arena.
Fairview came out on top in the varsity girls game 55-46. Keshuntia Brantley led Magnolia with 13 points; Ashunti Humbert scored 12; and Kayleigh Sneed had 8 points. The Lady Panthers fell to 2 and 2 in conference action, 8 and 7 for the season.
In the varsity boys game, Magnolia won 69-50. Darrien Ford scored 30 points to lead Magnolia. Colby Garland scored 16, and Braelyn Beasley had 11. It was the fifth straight win for the Panthers. They are now 4 and 0 in the conference, 10 and 3 overall.
Magnolia plays at home Friday against Hamburg.