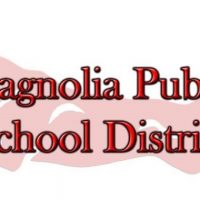 MAGNOLIA HIGH SCHOOL TO PARTICIPATE IN EMERGENCY LOCK-DOWN DRILL
The teachers, administrators and staff of Magnolia High School will participate in an emergency lock-down drill beginning at 9:00 am on Monday, January 7, 2019.  School employees will work jointly with local law enforcement and emergency service personnel during this potentially life-saving drill.  The community is encouraged to avoid the area around the high school campus during the morning hours of January 7 to aide in a successful drill.
January 7 is a contract day for teachers.  All students will still be on Christmas break and will not be on campus.
From:  Scott Nipper
Special Programs Coordinator
Magnolia Public Schools