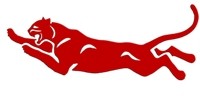 The Magnolia High School basketball teams traveled to Benton, Arkansas Tuesday.
The Lady Panthers lost their game 42-28; the Lady Panthers are now 3 and 2 for the season.
In the varsity boys' game, the Panthers won 50-38. Braelyn Beasley and Darrien Ford led Magnolia with 15 points each. Coby Garland had 9 points. Kadyn Roach scored 6, and Markeveon Strickland added 5 points. The Panthers improved to 2 and 1.
The Panthers and Lady Panthers play at home Friday against Smackover.