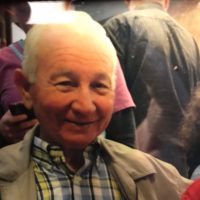 Here's an update from the Columbia County Sheriff's Office:
UPDATED 21:00 11/26/2018 Mr. Young was found safe and sound
The Columbia County Sheriff's Office has issued a Special Alert for a missing or lost person:
"James Travis Young, 85 years old, was last seen at his home at the 1400 block of Columbia Road 43 (New Hope Road) just south of Hwy 98, Magnolia. He is described as a white male, 5'6", 100 lbs, gray hair, green eyes, wearing blue jeans, dark colored western shirt with snap buttons, blue suspenders, brown loafers, and a camo coat with a hood. He walked away from his car on his property, and he is known to have some possible dementia. He was last seen at 3:30 PM."
If you have seen Mr. Young, or know of his whereabouts, please call the Columbia County Sheriff's Office at (870) 234-5655.