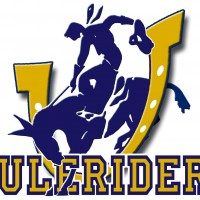 The SAU basketball teams were both winners at home Thursday against Harding. The Lady Muleriders defeated the Lady Bisons 65-58, and the Muleriders beat the Bisons 88-55.
Sue Key was top scorer for the Lady Muleriders with 33 points, and Olivia McWilliams scored 14. They improved to 2 and 5 in the Great American Conference, 3 and 10 overall. The Lady Bisons dropped to 1 and 6, and 5 and 10.
In the men's game, SAU was led by Draylan Perkins with 19 points, Keeton Tennison with 16 points, Wesley Nosakhare with 14, and Trey Davis with 10 points. The Muleriders are now 2 and 5 in the GAC, and 6 and 7 for the season. The Bisons are winless in 7 conference games, and 12 games overall.
SAU travels to Arkansas Tech Saturday. The ladies tip off at 1:00, and the men follow at about 3:00. You can hear both games live on Magnolia's Country 99.1.