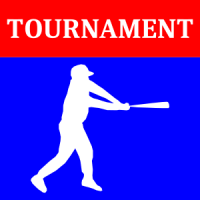 The Lakeside Rams overcame a 3 to 0 deficit to defeat the Magnolia Panthers and claim the championship of the 2016 Magnolia Spring Break Tournament.  The loss was only the second of the season for the Panthers against 9 wins.
The Panthers struck first in the bottom of the first.  Matt Goodheart singled, moved to third on a Jay French single, and scored on a fielder's choice by Parker Ribble.  The Panthers added two in the third when French was hit by a pitch, and Ribble walked.  Thomas Prince then singled to score French, and Ribble scored on a Caleb Ward fielder's choice.
Lakeside then struck for four runs in the top of the fourth, all unearned, on a grand slam by Blaine Porterfield.  The grand slam came after an error on the Panthers extended the inning.
Magnolia tied it in the bottom of the 4th as Dayton Dickson led off by being hit by a pitch, and scored on a French single.
The score remained tied until the 7th when the Rams scored the go ahead run in the top of the 7th thanks to 2 Panther errors.  Magnolia went 1-2-3 in the bottom of the 7th and Lakeside had the win.
Parker Ribble was the hard luck losing pitcher.  All five runs he allowed were unearned.  He stuck out 9 and walked 1 and hit 1 and allowed only 4 hits.
The Panthers could muster only 4 hits in the game, with French getting two and Goodheart and Prince getting one each.
Goodheart and French represented Magnolia on the All-Tournament team.  Ryan Downs of Taylor was also selected All-Tournament.
Magnolia, now 9 and 2 for the season, returns to 5A South Conference action Tuesday in Magnolia when the Panthers host Hope.  Game time is 4:30.
Others scores Saturday
Parkers Chapel 10 – Taylor 7
Genoa Central 9 – Walnut Ridge 8
Ft. Smith Northside 9 – Robinson 1
Malvern 9 – Camden Fairview 8