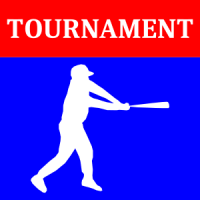 The Magnolia Panthers advanced to the finals of the Magnolia Spring Break Tournament with a 4 to 2 win over Malvern Friday night in Magnolia.  The Panthers are the defending tournament champions.
Magnolia received a strong pitching performance from Jay French and another big game hitting from Matt Goodheart in the win.  French went 6 innings, allowing 5 hits and striking out 3 while improving his record to 2 and 1.  Thomas Prince earned the save by pitching a scoreless 7th inning.
At the plate, Goodheart continued his red hot hitting.  He had a triple and 2 singles with 3 RBI's and a run scored.  For the season, Goodheart is hitting an incredible .677 through 10 games.  Hit on base percentage is .756 so far this season.  French and Prince each had a single for the Panthers.
Magnolia is now 9 and 1 for the season.  They will take on Hot Springs Lakeside Saturday at 7 pm for the tournament championship.
Other results from Friday:
Ft. Smith Northside 7 – Taylor 6
Robinson 4 – Genoa Central 2
Walnut Ridge 9 – Parkers Chapel 2
Lakeside 10 – Camden 1
Saturday's games begin at 10 am.