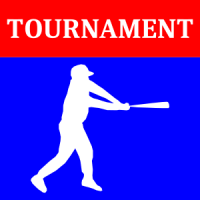 The Magnolia Panthers won their opening game in the annual Spring Break Tournament 4-2 over Pulaski Robinson Thursday in Magnolia.  With the win, Magnolia improves to 8 and 1 on the season.
Matt Goodheart was the winning pitcher for the Panthers.  He went 6 shutout innings for the Panthers,  He allowed only 4 hits and struck out 4 to improve his record to 4 and  for the season.  Thomas Prince pitched the 7th inning, allowing 2 runs on 2 hits while striking out 2.
Goodheart also led the Panthers at the plate as he reached base all four times he batted with 2 hits, a walk and also reached when he was hit by a pitch.  Kurt Pletcher, Tyler Metcalf and John Michael Davis had one hit each.
Scores from other games Thursday:
Camden Fairview 10 – Taylor 9
Parkers Chapel 11 – Genoa Central 9
Lakeside 6 – Fort Smith Northside 3
Camden Fairview 11 – Walnut Ridge 3
Malvern 15 – Parkers Chapel 1
Friday's Schedule
10:00 am – Taylor vs. Northside
12:15 pm – Genoa vs. Robinson
2:30 pm – Walnut Ridge vs. Parkers Chapel
4:45 pm – Lakeside vs. Camden Fairview
7:00 pm – Magnolia vs. Malvern