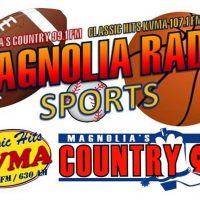 Download our baseball broadcast schedule by clicking on this link:
KVMA-KVMZ-BASEBALL-BROADCAST-SCHEDULE-2018
We could not bring you these broadcasts without our wonderful sponsors. Please go to their business; give them a call or text; or send them a message on Facebook. Please let them know that you appreciate them as much as we do. Here is a list of our sponsors, in no particular order:
Southern Medical Group;
Farm Bureau Insurance;
Wilson-Bearden Pharmacy;
Subway in University Plaza Shopping Center;
Bo Moses Trucking;
Columbia County Ambulance Service;
Holiday Inn Express;
David H. Cole Family Dentistry;
Magnolia Coca-Cola/Dr Pepper Bottling Company;
Spittler Tire & Auto;
Wentworth Place;
Southern Arkansas University;
Peoples Bank;
Shelter Insurance agent Gary Don Farrar;
McDonald's;
Magnolia Regional Medical Center;
Crane & Phillips, Attorneys at Law;
Prince Pharmacy;
Healthquest Therapy;
Cricket Wireless;
Farmers Bank & Trust;
Hampton Inn;
Greg Rich & Associates;
Magnolia Cleaners;
Magnolia Travel Center;
Dr.'s Davis & Chambliss;
Edward Jones Investment Representatives Laura Crowell, Mark Woods & Steve Hardy;
Jennifer's; and
BancorpSouth.
Thanks sponsors; we couldn't do it without you!